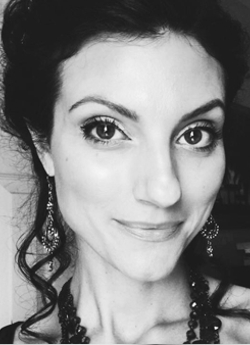 Alisha Corcino
"To Improve and Maintain Your Well-being: Body, Mind and Spirit"
The promise on which Alisha Wood Corcino has built her health, wellness and beauty business.
Alisha's Spa Euphoria is a culmination of hard work, education and a strong desire to provide a peaceful haven dedicated to therapy and beauty. What started out as a special way to communicate with her stepmother turned into a dream come true for owner, Alisha Wood Corcino. "We built our relationship by bonding over massage. It was a very relaxing and comfortable way for us to get to know each other and I've been able to extend that experience into a business. I am grateful to have had that foundation and I take pride in offering my clients an oasis from the stress of their daily lives in the form of an intimate spa."
Beginning at Central Pennsylvania's School of Massage in State College where she received her Certification in Massage Therapy in 1998, Corcino has continued to seek out and master the latest in healing therapies and beauty techniques. After opening her spa, Corcino continued her education by obtaining a National Certificate in Therapeutic Massage and Bodywork and a Diploma in Aesthetics for Skincare and Make-up from the Empire Beauty School in Reading, Pennsylvania in 2000. Believing that professional development through continuing education is the premise for success, Corcino strives to find the most innovative techniques available to her and her staff in order to provide the most comprehensive care for her clients. "It is necessary for me to constantly observe a client's mental and physical state, and be able to deliver appropriate care. My education and experience have provided me with a 'tool box' that I bring with me to every appointment. Each client is unique; I am able to pull out what I need to achieve the best results for each individual. I will continue learning for my client's sake."
Alisha's Spa Euphoria offers comprehensive treatment with carefully selected products and services. Although there will always be new and inventive techniques offered, there is a feeling of comfort. Her motto is "To Improve and Maintain Your Well-being: Body, Mind and Spirit" and she accomplishes that goal during every "challenging, rewarding, beautiful, beneficial" session.