Alisha's Spa Team
Our friendly staff of massage therapists and skin care specialists has the training and passion for their specialty to make your visit to Alisha's Spa Euphoria a positively euphoric experience. You'll know you're in the hands of experts. All of our therapists have honed their craft through education and are Certified, Licensed and Insured in their specialty. Their credentials make them skilled professionals allowing them to adapt to their clients' needs and requests, while their affable nature allows them to form genuine, lasting relationships with clients.
Our staff has a sincere concern for each client's well being. They love what they do each day and enjoy the privilege of helping others in their quest for whole body health and wellness.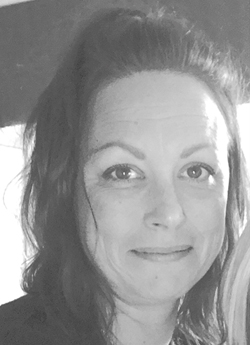 Bridgette Errich
My dream of being a makeup artist introduced me to skincare. I'm a graduate of Empire Beauty School and l have been working in the skincare industry since 2003. I have been blessed to work with amazing women at Alisha's Spa Euphoria since 2007. Helping people learn about their skin and making them feel good about themselves is why I love my job. Outside of the spa, I love spending time with my husband, our son and daughter and am a huge hockey fan!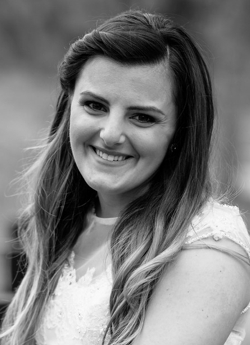 Danielle Hallacher
It's so hard to believe I have been at Alisha's since 2007! After starting off as the spa's receptionist, I went on to study Massage Therapy right after high school and graduated in 2009 and have been at Alisha's ever since and couldn't be happier! There is so much to love about what I do, but the best part is seeing the look of relief and relaxation on client's faces when they walk out of the room, there is nothing more gratifying. I enjoy focusing in the head and neck area, including sinus work and deep tissue!
Originally being from Connecticut, I have lived in Pennsylvania for 12 years and after getting married in 2016 we have big plans for more traveling and starting a family and putting down roots here in Reading. I enjoy coffee, the beach, laughter and seeing my family as often as possible.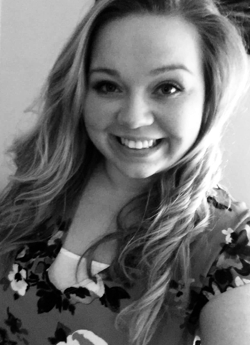 Kaylee Mundorff
My name is Kaylee Mundorff and I've been a Licensed Massage Therapist since 2015. I jumped into my career right out of high school and studied at East West Massage School. I've been working at Alisha's Spa Euphoria since then! Outside of the spa I coach a volleyball team, I enjoy hanging with family and friends, and I currently have 5 cats, 4 dogs, and 1 rabbit.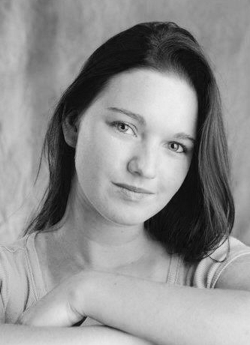 Lynae Zebertavage
My name is Lynae Zebertavage and I graduated from Central Pennsylvania School of Massage in State College in 2006. That same year I moved back to Berks County to start my massage career. A couple years later I went down to Round Hill, VA to advance my career and study Equine Sports Massage Therapy.
I have been a part-time Licensed Massage Therapist at Alisha's since 2008. I currently work full-time in the logistics field for a battery company, but have always kept up practicing massage and equine massage therapy as it is a passion of mine. Being in the massage field is both fulfilling and rewarding for me, reason I have kept up my licensing to be able to continue to practice this art. I enjoy being a licensed massage therapist since there is no better feeling than to be able to help people – physically, mentally, and emotionally.
In my spare time I stay busy as I have a cat named Loki, a dog named Zeus, and a horse named Principato. All three of them keep me very active. When not spending time with them I am usually doing work around my house or enjoying time with family and friends.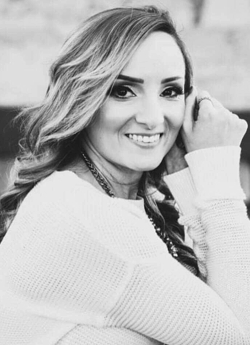 Kasey Smith
Kasey graduated from the Esthetics program at Metro Beauty Academy in January 2018, where she was awarded 1st place for Highest Requests & Product/Service Sales. In addition to being a Licensed Esthetician, Kasey is a Makeup Artist and Certified DermaplanePro; she plans to expand her services with the latest advances, as the industry will only continue to grow.
"After working in the Administrative and Customer Service field for over 10 years, I had a bit of an epiphany; I felt like life was passing me by and since we work for the majority of our lives, I believe it should doing something we love. I've always been a bit of a free spirit, so I took a leap of faith and started my journey to finding my passion. It didn't take long. I've always loved makeup and the beauty industry, I just never thought of it as a career choice for some reason. I struggled with acne for the majority of my life, so I really loved the thought of helping others look and feel better about themselves. Now that I'm in the field, that's my favorite part of my job- the way my clients glow inside and out after a facial, or when they light up looking in the mirror after I'm finished with their makeup.. there's no better feeling.
I'm the newest member of the spa team, only starting in the beginning of April 2018. I couldn't be happier to be a part of such a kind and compassionate family of women. Alisha welcomed me with open arms (she literally hugged me after my second interview) and I knew immediately upon meeting her, this is where I wanted to be.
When I'm not at the spa, I enjoy traveling and being outside. I was born and raised in the Pocono area, but moved here to Berks County with my mom in 1998. I'm an only child, so my family and friends are extra important to me. Lastly, I LOVE animals and I want all of them. For now, I have a cat named Gus Gus, although we often wonder if he's a dog, given his unique personality."