Body Wrap Treatments
Care for the largest organ of your body with one of our body therapies. Each of our specialized treatments includes exfoliation, a scalp massage during your wrap process, and an application of moisture. Extended massage time may be added on deepen your experience.
Herbology Body Retexturizer
---
Experience Bioelements therapeutic body exfoliation that uses medicinal Chinese herbs to smooth and retexturize your skin from neck to toes. It starts with an application of warm Grapeseed Oil followed by an exfoliating Herbology massage. You'll then be cocooned in heated thermal blankets to melt the therapeutic granules into your skin. The result will be silky smooth, revitalized skin that will feel comfortable for days.
$85
Stress Relief Aromatherapy Wrap
---
Embark on a sensory journey that incorporates healing touch with aromatherapy to promote deep relaxation and soft, silky skin. The treatment begins with an invigorating exfoliation followed by a neck-totoes application of therapeutic Aromatherapist Oils. You'll drift into a state of complete relaxation as the fragrant molecules of warm oil penetrate your skin. When you emerge from your alpha state, you will be completely de-stressed with unbelievably smooth, soft skin.
$85
Firming and Shaping Body Wrap
---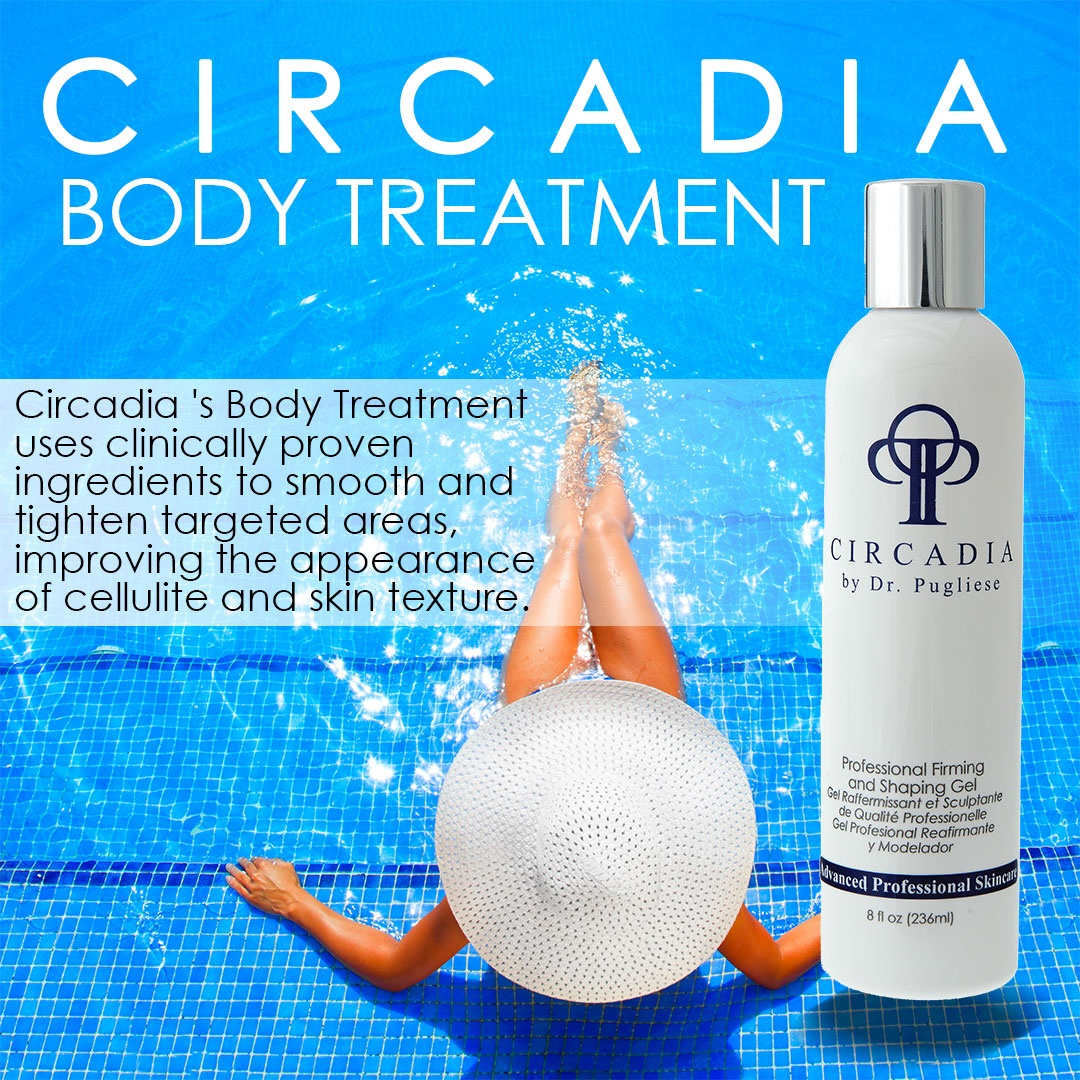 Circadia's Body treatment uses clinically proven ingredients to smooth and tighten targeted areas improving the appearance of cellulite and skin texture. Your treatment will begin with an exfoliation of dry, dehydrated skin with our dry brush technique and Blue Bamboo Exfoliator. Firming and Shaping Gel will be massaged into the skin leaving you feeling smooth, firm, and hydrated. The treatment includes a soothing hand and arm massage.
$85