Massage Therapy
Massage has been used all over the world to ease the body, mind and spirit for centuries. Massage Therapy has a wide range of benefits, some of them include: increased circulation of blood to the heart, increased lymphatic drainage to help remove metabolic waste, increased flexibility and an interruption of the pain cycle for relief of chronic pain. Therapeutic massage can also release tight muscle fibers caused by stress, poor posture or job related movements. This therapy has a calming effect on the nervous system and returns you to a state of well being. Aromatherapy is the ancient art of using natural essential oils of plants and flowers to maintain physiological and spiritual equilibrium and overall well-being. We use aromatherapy to welcome a powerful and positive balancing effect.
It is highly recommended to drink plenty of water for 24 hours following your treatment. This aids in removing the toxins from your body and prolongs the effects of the treatment. Alcohol is not recommended before or after treatments.
Therapeutic Massage
---
This traditional method of massage will relieve everyday muscular tension, stress, aches and pain. It improves muscle tone while increasing circulation and blood flow.
30 mins $55 60 mins $75 90 mins $100
Maternity Massage
---
Escape while experiencing a therapeutic massage. The body Cushion provides an extremely comfortable, safe and completely supported face down or side-lying position that is adjustable for all body types. Soothe muscle tension and cramping, reduce swelling, and increase circulation. While you are nurturing, we are healing.
30 mins $55 60 mins $75 90 mins $100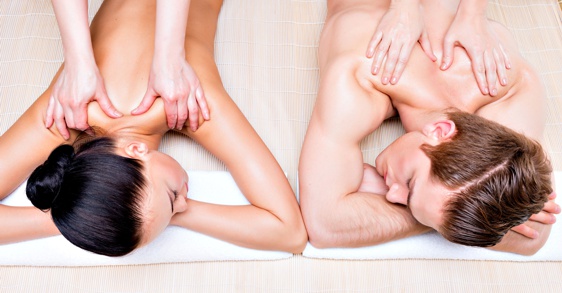 Couples Massage
---
Our most popular massages are even more wonderful when enjoyed side-by-side in our beautiful Couples Room. Select from Therapeutic, Maternity, Deep-Tissue, Reflexology, LaStone Therapy, Sports, Aromatherapy, or Youth Massage.
See Related Pricing
Deep-Tissue Massage
---
Muscles are massaged to their deeper fibers to reduce chronic, severe pain and restricted movement, increase circulation and eliminate toxins
30 mins $55 60 mins $85 90 mins $115
Reflexology
---
Reflexology can relieve stress and tension within the body. It improves circulation and lymphatic flow, and works to unlock nerve impulse pathways. These benefits all work toward helping the body heal itself by restoring balance.
30 mins $45
Add on to any service $35
Manual Lympatic Drainage
---
Manual Lymphatic Drainage is a gentle, pumping massage that promotes a thorough internal cleansing of the body's toxins. The lymphatic system has no mechanism to pump the lymph through the body, therefore by stimulating the lymph it speeds up the removal of waste products and allows essential nutrients to get into our cells more quickly.
30 mins $35
Add on to any service $29
Euphoria Four Hands Massage
---
Never before have I felt compelled to name a therapy after our spa, until now with the birth of the Euphoria massage, the latest innovation in massage treatments. For the first time, we are offering two massage therapists working on the client at the same time. When you receive a four-handed massage, you are not only getting the benefits of a traditional therapeutic massage, but they arrive quicker because twice the work is being done. The Euphoria massage provides immediate relaxation, while promoting healing and easing mental stress and pain. Four hand massage evokes the feeling of euphoria.
30 mins$110 60 mins $150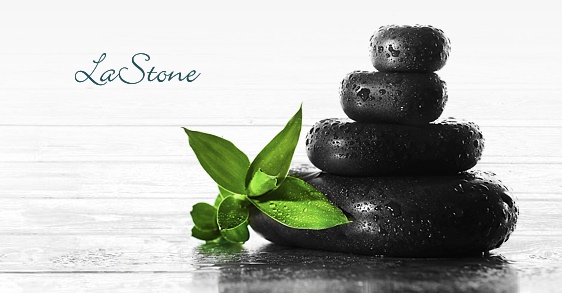 LaStone Therapy
---
Involves the use of heated and cooled stones applied to the body in various ways to bring relief to stiff and sore muscles; resulting in alleviation of chronic and acute problems. The physiological benefit of alternating hot and cold to the body have long been scientifically and medically proven to assist the body in self-healing. LaStone Therapy administers this principle with elegance; producing sedative and reenergizing responses, and offers a peaceful way in which to return to ones true nature. Enjoy the luxurious feeling of the stones.
60 mins $85 90 mins $110
15 mins add on to any service $29
Sports Massage
---
Designed individually to improve athletic endurance and performance, this technique can also speed the recovery time of common sports-related injuries. This massage is ideal to prepare for a sports competition and relieve post-event workout muscle fatigue.
30 mins $55 60 mins $75 90 mins $105
Youth Massage
---
We love kids here! Infants, toddlers and all youth will receive the benefits of relaxation, growth, development, stimulation and improved sleep pattern. We will work with any child from three months up to the age of eighteen. Parent or guardian consent and presence in the treatment room is required for any minor to receive massage services. Parents can receive massage services at the same time. This is a super fun parent/child experience!
30 mins $45 60 mins $70 90 mins $95
Chair Massage
---
An excellent option for on-site therapy, popular for special events such as Employee Appreciation, Retreats, etc. Call for pricing.
$1/min
Aromatherapy Massage
---
Aromatherapy is the ancient art of using natural essential oils of plants and flowers to maintain physiological and spiritual equilibrium and overall well-being. We use aromatherapy throughout your massage to welcome a powerful and positive balancing and healing effect for many conditions and for an enhanced experience.
30 mins $60 60 mins $80 90 mins $110
CBD Massage
---
The cannabinoids in CBD massage oil help ease and relax your muscles as they enter our system upon application. Enhancing the benefits of massage therapy alone, the anti-inflammatory properties of CBD Oil promote greater stress relief, soothe skin conditions, improve mood and provide chronic pain relief. With little to no side effects, if you've tried other remedies that haven't worked, CBD Massage is definitely not to be missed! THC-free.
30 mins $65 60 mins $85 90 mins $115
Migraine Soother
---
Soothe your migraine with pressure point scalp Aromatherapy massage and relieve muscle soreness in your upper back and neck. You will leave feeling relieved of that migraine!
30 mins $45